Sometimes our furry friends have bad habits that need to be broken.
1. Barking when the door bell rings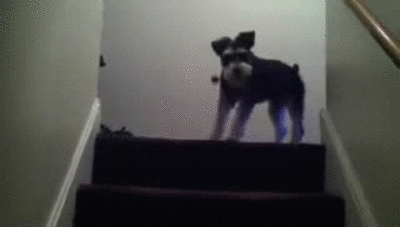 When a package arrives at the door or your friends arrive for dinner, your dog might get over-excited. Train your dog by rewarding them with treats when they stay calm.
2. Whining for treats 
Having a dinner party is a fun and delicious affair... until you hear your dog whining for scraps under the table. To discourage whining, try to resist those puppy eyes and exercise discipline. No food for whiners!
3. Digging
Where are our dogs trying to dig to, and why? Reasons vary: they may want to stay cool, protect something precious, or may be trying to ease their anxiety. Buddy, I promise I didn't bury your snack there. 
4. Running away with the ball
Your dog might be feeling possessive of the ball or is bored of playing fetch. Try mixing it up with a squeaky toy or other fun activities.
5. Leash pulling
To stop dogs from pulling so hard and so often, you literally have to resist their pull! 
6. The war against squirrels
It's funny to see a dog go nuts for a fat squirrel, but beware: squirrels can carry rabies.
7. Refusing to leave the park
Sometimes there just isn't much to do except offer treats and be patient when your dog refuses to leave the park.
 8. Excessive chewing
Instead of letting him chew on your socks, dog-proof your home, and find a stimulating toy to keep your dog entertained and withstand his chewing.
References:

1. Giphy 2. Angus Off-Leash 3. Dogster
---
---
Leave a comment